Though Switzerland may come to mind first, watch wearers should also consider Japan a centre of quality timepiece manufacture. Seiko, pioneers of the Japanese wristwatch, remain faithful to the design philosophies and traditions that have made Japan a focal point for aesthetes the world over. The power of marrying ancient principles and cutting-edge technology is apparent in Seiko's Presage line which, subtly yet indisputably, celebrates the unique artistry of Japanese craftsmanship.
Here, we explore three stories of master takumi – artisans – and the traditional Japanese materials they work with. They reveal how time-honoured traditions when blended with modern artistry lead to design stories as compelling as the finished products themselves …
Mitsuru Yokosawa's flawless enamel
In 1913, Seiko produced Japan's first wristwatch, the Laurel. Ink-black numerals in sweeping Roman font stood out against the clean, white enamel of the Laurel's dial. More than 100 years later, the Laurel is still the blueprint for many of Seiko's contemporary watches, including those found in the Presage collection.
It takes great mastery to use enamel in watchmaking; the dials used in Seiko watches are smaller than enamel workers would typically be used to. Thankfully, veteran craftsman Mitsuru Yokosawa brings almost 50 years of experience to the process.
"The undercoat is a key determinant of the overall quality of the dial," says Yokosawa of his demanding work producing dials for the Presage collection, such as those in the Enamel Dial Spring Drive collection. "If the undercoat is too thin, then the dial will be prone to flaws, and if it is too thick then not only will it exceed model standards but achieving the correct coloration will also become more difficult."
Recognising the Laurel as a precursor to the watches he works on, Yokosawa explains why the manufacturing process has become more complex over time: "The watch face design now has more than three hands, an inset subdial, and an open window. As the design changes, so does the approach to enamel application." What hasn't changed is the discipline with which artisans approach their material: "The process requires harmony between brain, eyes and hands to adapt to each individual design," Yokosawa says.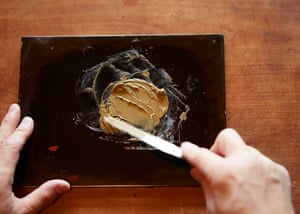 Isshu Tamura's lacquer that's fit for a Samurai
Utilising an even older technique is the Seiko Presage Urushi wristwatch. Urushi is a type of lacquer processed from the sap of the Japanese lacquer tree, and it has been used since Japan's Jomon period (13,000BC–400BC). From dining tables to samurai armours, Urushi has been used to improve durability while adding rich, splendid beauty.
The city of Kanazawa is renowned for its Urushi lacquerware and it is here that craftsman Isshu Tamura applies his unrivalled skill to Seiko's Presage line. Representing the third generation in a line of lacquer craftsman, he recalls a close affinity with the material as a child. "I would get scolded for using lacquerware as toys and was taught how to make the tools, so Urushi has always been a familiar presence in my life," he says.
Perhaps it's this childhood link that informs Tamura's inquisitive approach to lacquer work. "When taking on a request, I refuse to consider it impossible," he says. "I conduct research day after day and then one day, I suddenly realise how to do it perfectly." For Tamura, difficulty creates excitement. Though he delegates to the artisans in his workshop, everything passes under his eye before it is considered finished: "The final processes such as rubbing and glazing, and the numerous final checks on things such as the thickness, colouration and whether there are any scratches or pinholes, are my responsibilities".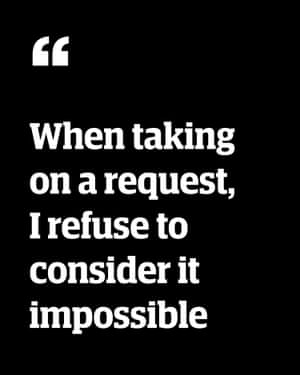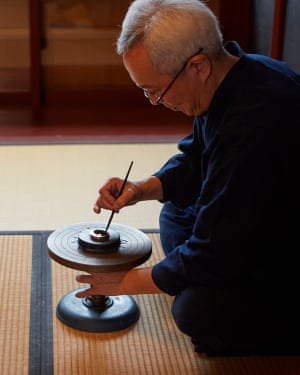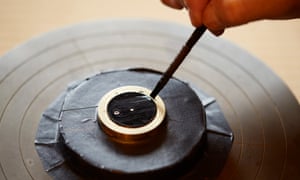 Isshu Tamura, the third generation in a line of lacquer craftsman, applies Urushi lacquer to a watch dial
Hiroyuki Hashiguchi's delicately durable porcelain
For nearly 200 years Shingama kiln in Arita, a town famed for its porcelain since the early 17th century, has produced rice bowls and other crockery. For the craftspeople who work there, transferring those skills into watch dials was a four-year process that took place under the watchful eye of master craftsman Hiroyuki Hashiguchi. Handmade, the results from such a process mean that no two dials found in Seiko's Arita porcelain collection will be exactly the same. Welcoming this individuality is a demonstration of the Japanese design philosophy, wabi-sabi: an appreciation of beauty in the imperfect and the transient.
The skill and patience that goes into producing the hakuji (white ceramic) dial of Seiko's Arita porcelain collection is another prime example of the brand's careful attention to detail. Producing these dials requires complete precision, requiring craftspeople to work to a hundredth of a millimetre to ensure each dial's delicate beauty is matched by functionality and durability. Hashiguchi and his team forgo the traditional glaze that gives Arita porcelain its usual tell-tale blue sheen, and opt instead for a transparent glaze that allows this porcelain to shine in pure white – in homage to the ethereal white of the moon's reflection on water.
Behind Seiko's Presage timepieces are true artisans creating handmade works, each one subtly different from the last; the result is a series of watches that are truly unique, built to last for generations, just as the techniques by which they are made have endured.
Explore the Seiko Presage collection at its online boutique and follow Seiko on Instagram and Facebook to keep up to date with its latest news and releases